Wed Jun 10, 2020 10:37 pm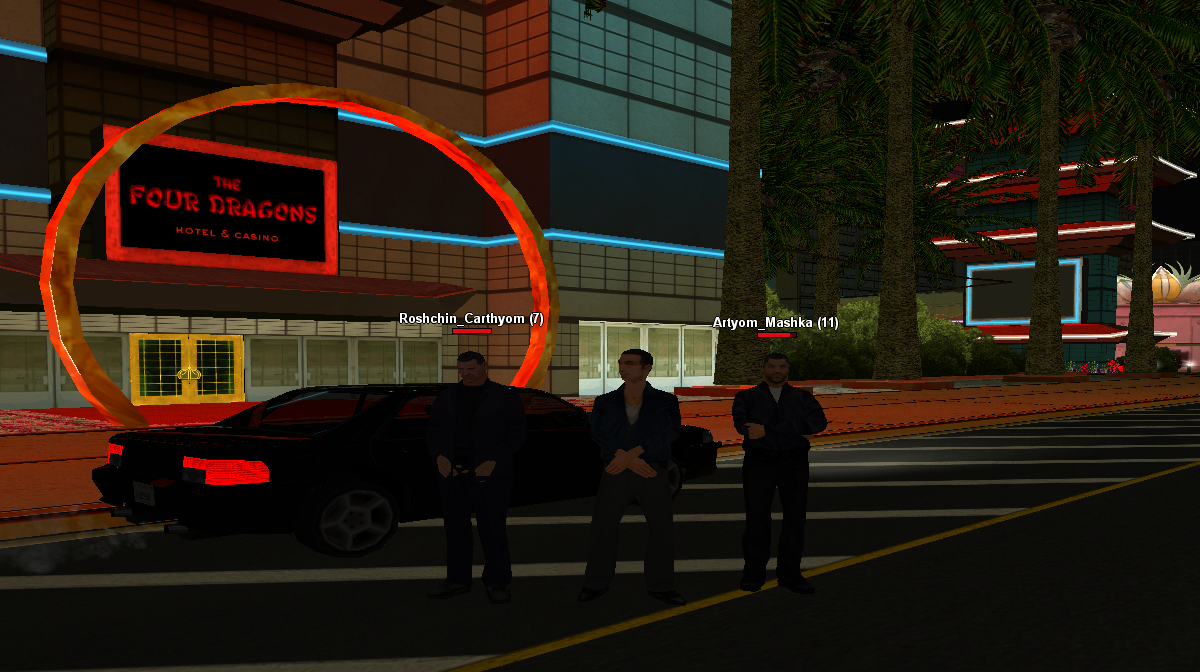 Nama Character : Gravie_Rostislav
Nama Family : The Untouchables
Level Character : 5
Kapan Kamu Bermain di Server Ini : 10/06/2020
Nama Character Teman di Family : Artyom_Maskha and Chartyom_Roshchin
Link Character Story Kamu : 
https://trixiclife.forumgamers.net/t81-gravie_rostislav-goffredo_corradeo#206
Visi dan Misi Family :
Visi: 
1. Realizing the welfare of members of The Untouchables.
2. Creating a smooth business for all customers and investors.
3. Realizing the comfort of the organizational environment for the activities of all members.
Misi:
1. Entering sellers of all forms of illegal business.
2. Hold weapons for the needs of all members in carrying out activities.
3. Place orders for illegal goods from all customers who need them.
Story Family :
The Untouchables is a mafia organization originating from Russia and all of its members are from the Russian state. This organization was formed by three working relatives who share the same goals and desires. With the same vision and mission, finally Rostislav, Maskha and Roshchin succeeded in forming The Untouchables organization in the city of Las Venturas in one of the buildings in the city.
Thu Jun 18, 2020 11:21 pm
This is our discussion with other organization
 in Los Santos.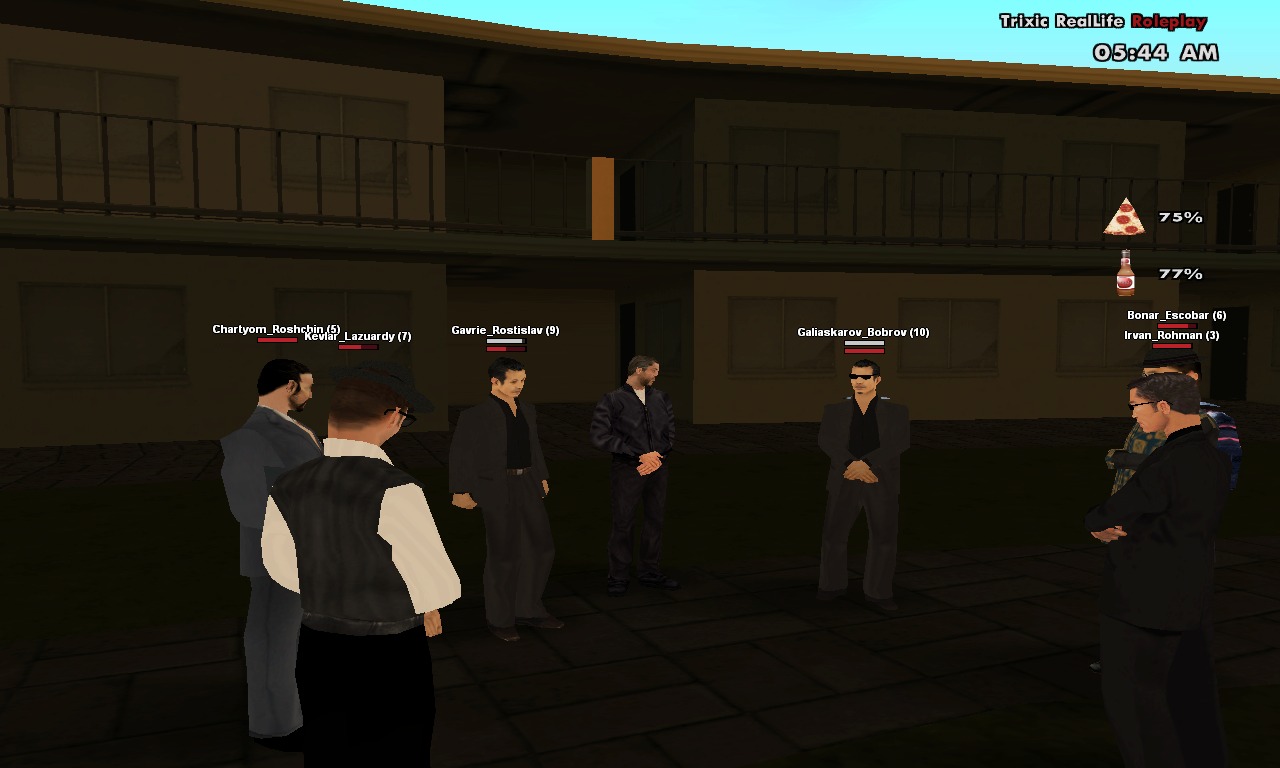 Then, they visited our main headquarters.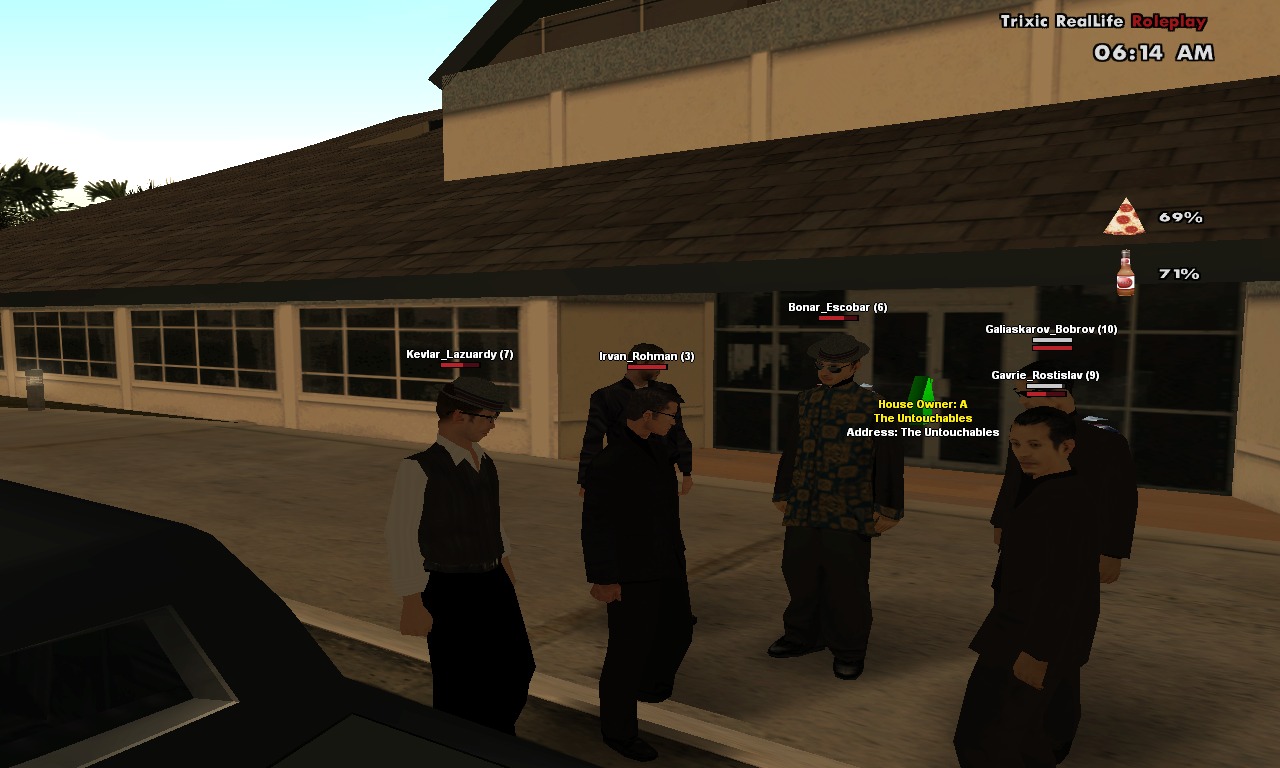 Finally, we made a transaction inside the main headquarters.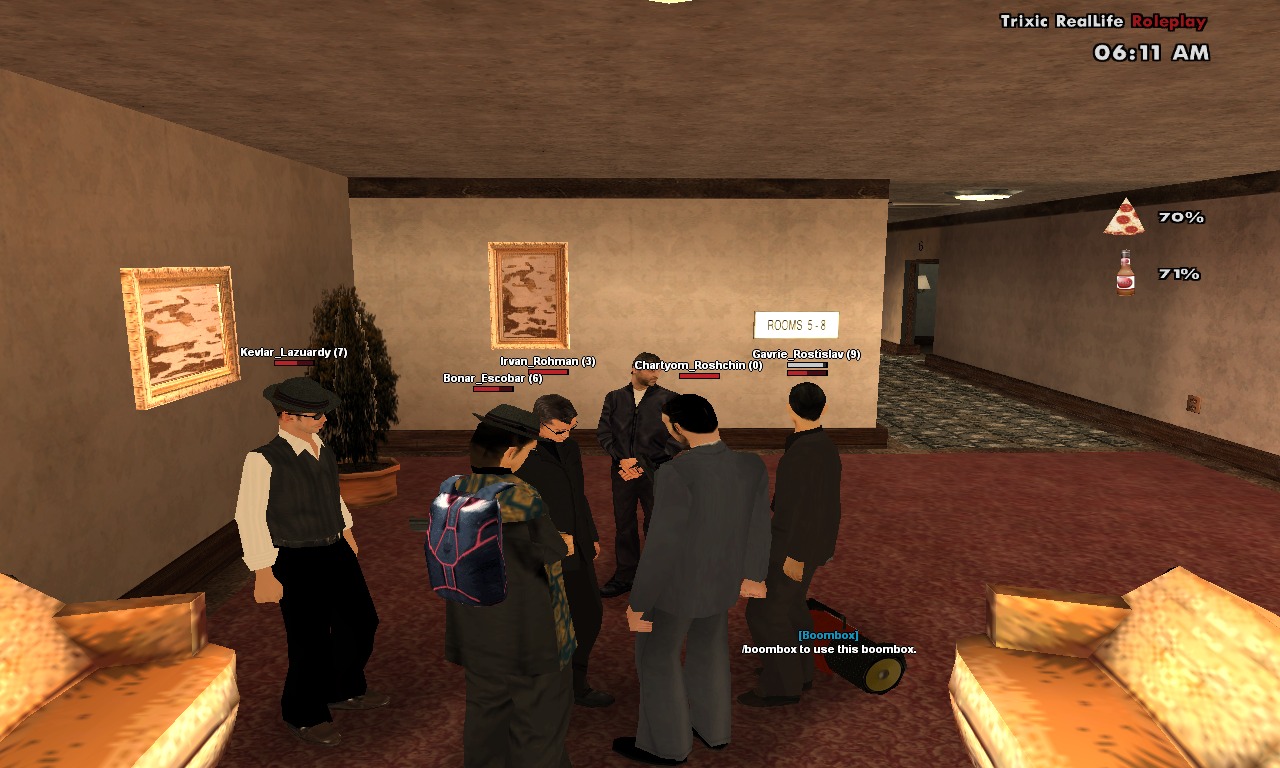 Permissions in this forum:
Anda
tidak dapat
menjawab topik